Various Fun Vector Art
Contests, Fanart, requests and commissions
A Lot of these images are for fun, fanart, commissions, or other various requests.
These pokemon ones were all vectored by me! in order to create embroidered patches, I need to make a vector first.
A lot of these designs can be found as patches in my etsy shop!
Adventure time vector for a tshirt contest at WeLoveFine. Click the image to view on Deviant Art
---
I decided to do a few more Adventure time vectors. Click on them to view them on deviant art.
---
I Entered a star trek tshirt contest at welovefine. Click to view on Deviant art
---
I recently made this graphic for a team who plays pokemon. They use this graphic as a mascot for tshirts and other things used to represent their team.
---
This is my personal favorite pokemon, weavile. I vectored this to have it printed to be a decal on my car.
---
This one i made quite awhile ago, and can be found on deviant art.
---
And this vector i also did quite awhile ago as a christmas post card!
---
Pony Vectors
Each one of these My Little ponies were commission requests by various people. These are their "original characters" based off the new my little pony show. Yes, they are all vectored.

More examples of ponies: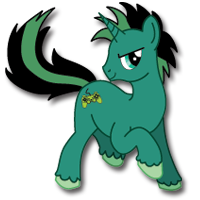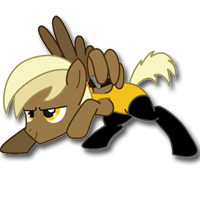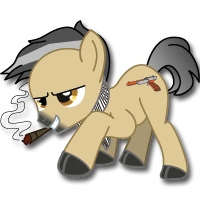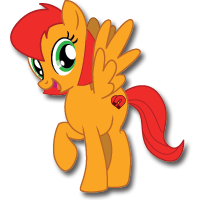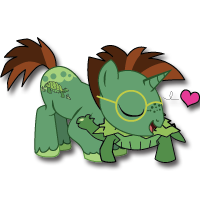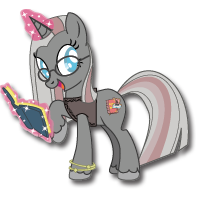 These three were completely designed by me and auctioned off to the highest bidder. They all found homes quickly! :)
  

The pony below is My character! Everyone had one, i wanted one too :)


The pony below was a little bit different style of commission!
Click on the image for more information! A customer had me vector HIS drawing for him

And Derpy here is a custom hand painted blind bag figure! She's obviously not vectored, but it was a fun little project :)

---
I also am part of the design team of BronyCon Staff. It's the largest convention of My Little Pony fans, and they have me design tshirts, banners, and other graphics for them.
This is Mane Event, one of BronyCon's mascots freaking out because she has too much to do on her checklist! Vectored for tshirts.
---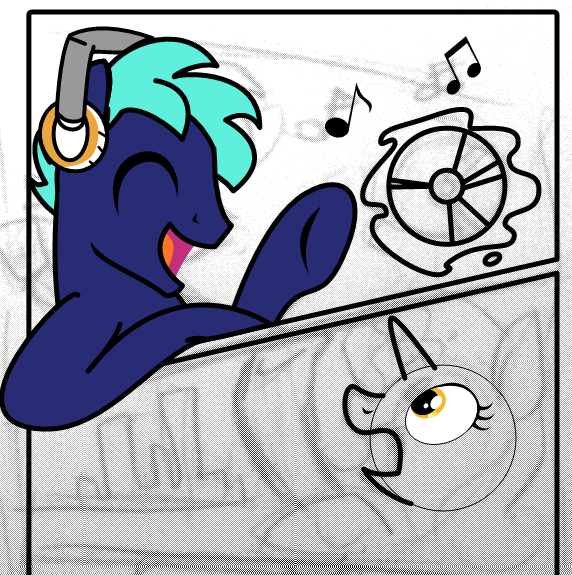 Bronycon has 3 mascots. This graphic was intended for another tshirt. Next to the final image is the beginning stages of vectoring. It was originally sketched out onto paper, photographed, then vectored
---
You can find a bunch more of my work at:
And pony related art and all my cross stitch patterns are here: