Cross Stitch Patterns
...Go Back to the Shop
Each of the patterns below are $1.00 Each. (except the one "pack") I TAKE CUSTOM REQUESTS, TOO!
If interested in any of the below patterns, please send me an This email address is being protected from spambots. You need JavaScript enabled to view it. !
After payment is received, shortly after you'll receive an email from me with the files you need to create your own cross stitch! In the details of your order, please be sure to provide the email address you would like me to send this to. If no email is provided, your Paypal email will be used.
Most of these patterns are featured on my etsy page as well. I accept paypal, Credit cards and Etsy gift cards through my Etsy shop. Unfortunately, the price is $1.45 each due to various fees.
----------------------------------------------------------------
These listings are for the patterns only, no floss or fabric included. If you purchase my item, you are welcome to sell the completed piece, but i'd appreciate any credit for the original pattern. I'd love to see what you make! Shipping is free because the pattern is sent directly to your email if you purchase through here, or available for instant download if purchased through etsy!
*if you can't click on the pattern below, it's not currently available on etsy. This email address is being protected from spambots. You need JavaScript enabled to view it.

Mane 6 Ponies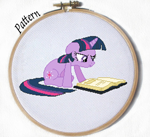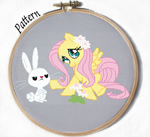 Multiple Pattern Pack

All Mane 6 Ponies, from My Little Pony, friendship is magic. Fluttershy, Rainbow Dash, Rarity, Apple Jack, Twilight Sparkle & Pinkie Pie. With the purchase of all 6, You get Spike the dragon for Free! $6.00 for the full set, or $1.00 USD Per Pony.
---
---
---
Multiple Pattern Pack

All eeveelutions, from Pokemon.
---
---


Don't know what to stitch? Or just Need a little inspiration?
Any of the following graphics can be easily made into a cross stitch pattern! Here's my assorted collection of cute sprites

You can also find more cute sprites here:
Empty Cage
Peachie's Collection
Cute Stuff Pixels Tumblr
Fonts
Dafont Bitmap Fonts


Video Game Sprites
Sprite Stitch Forums
Spriters Resource
Sprite Database
Retro Game Zone
NES SNES Sprites
Shy Guy Kingdom
Pixel Joint
Pokemon Elite 2000 Sprites
Bulbapedia.bulbagarden.net Wiki Pokemon Sprites (Charizard) or to get to other pokemon, go to this page Pokemon by Generation

And here's a little Freebie for checking out my site! Click on the image for full size!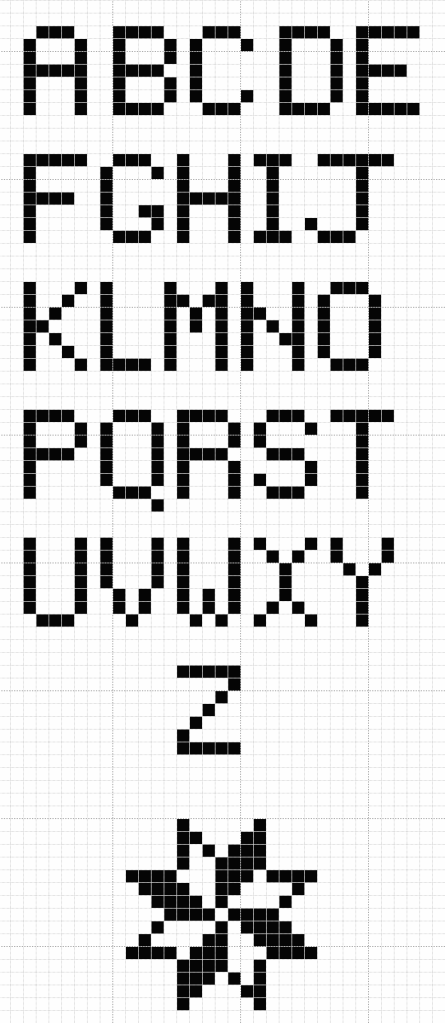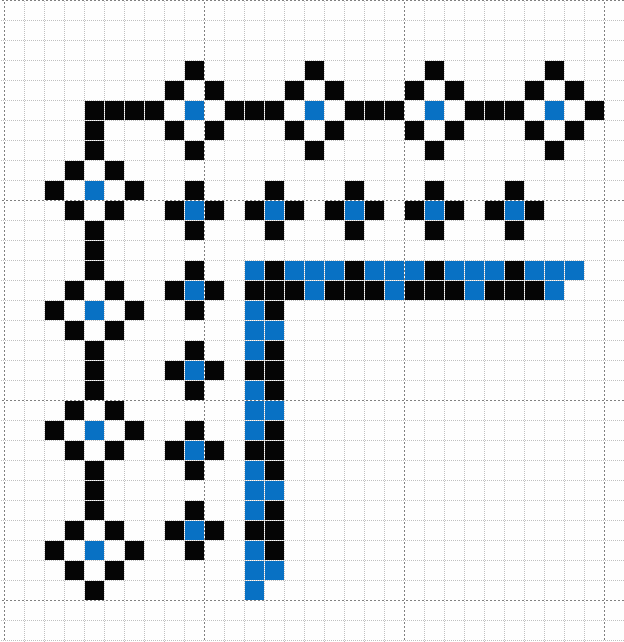 Or go here for the photobucket gallery

Note: if you use patterns made by me, purchased, or freebies, you are more than welcome to sell the finished piece (NOT the pattern) on etsy or elsewhere, as long as you credit back to me! Thanks! <3